Integrated Urban Water Management: Making bigger cities less thirsty
Many cities across the United States are growing and changing rapidly, becoming home not just to more residents but also to more businesses. Rapid growth has a host of implications in ensuring that the city's basic infrastructure can be adapted to supply core services to the populace, including water, energy, and transportation.
Land use decisions impact water demand
Different land choices will steer different consumption and behavioral patterns. For example, regarding residential water use, the development of new single-family homes with yards could encourage regular irrigation of lawns, whereas the development of multi-unit apartments may substantially reduce water consumption per capita.
The specifics of water demand changes, both in terms of amount and geospatial distribution, affect whether there is a need to expand the geographical extent of the existing water supply infrastructure. Another consideration is whether the capacity of the existing water supply infrastructure is fully utilized or not, which informs whether upgrades to increase the volume handled by the existing infrastructure are required.
In either case, there is a range of options to consider since additional supply may come from either centralized or decentralized infrastructure, and water managers are increasingly thinking about how a variety of forms of reuse can limit the need to establish new groundwater or surface water sources.
The aforementioned encompasses three core goals of integrated water management:
determining how to make water usage efficient,
considering how to minimize the environmental impact of water use, and
ensuring that water systems are resilient to both periodic drought conditions as well as longer-term climate change effects.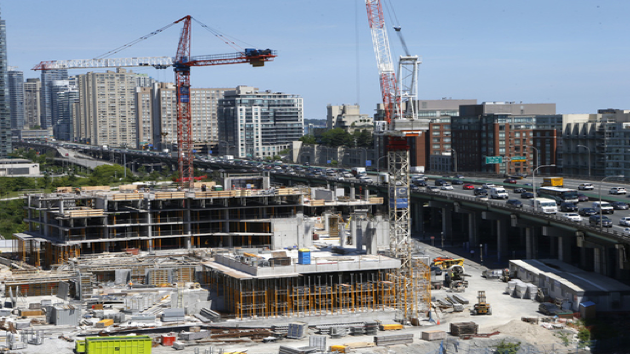 Pursuing these interconnected goals is especially timely since, in addition to managing population growth, many U.S. cities have aged water infrastructure that is overdue for replacement. Furthermore, there is a widespread awareness that the challenges of providing water both reliably and affordably are becoming more intense as climate change increases the intensity and the frequency of both drought and deluge events.
San Antonio's integrated planning process
San Antonio's population growth rate puts it in the top ten cities in the U.S. for growth: it anticipates an additional 1.1 million new residents with 500,000 new jobs and 500,000 new residences by 2040.
The city is pursuing a deliberate planning process called "SA Tomorrow" that provides a framework for development over the next 25 years. The process is coordinated across city planners and other agencies that provide core services, including San Antonio Water System (SAWS). The city has mapped out different zones across the city and is considering the different core functions within those zones, with questions including how transportation corridors are developed, where mixed-use development is encouraged, and the types of residences that are developed in different zones, compatible with the overall population growth trajectory.
An important part of this process includes broad stakeholder engagement, including community outreach and discussion of creating neighborhoods in the city that accommodate more citizens and yet retain the quality of services and livability that the city's residents value.
In the context of this planning process, the Boston University Institute for Sustainable Energy team, funded by the Cynthia and George Mitchell Foundation, is working with SAWS and the City of San Antonio to analyze the degree to which denser urban development corresponds to substantially lower water consumption. Leveraging assessments of end-use water consumption in different types of residences from a number of cities across the U.S., and building on studies conducted by the Pacific Institute and the Water Research Foundation, we are breaking down data from SAWS to determine today's consumption in different types of housing in San Antonio.
With considerations of how improved efficiency of devices may lower consumption per capita, we are able to project future demand for different mixes of housing types across the city as its population grows. The projections will help to facilitate the community discussions and decision-making process around different types of development, weighing lifestyle factors alongside implications for the city's water, energy, and transportation.
Managing water for low environmental impact and resilience
San Antonio's focus in considering future water planning is on the demand side since it has secured a robust water supply for the future. Whereas San Antonio was previously overwhelmingly dependent on the Edwards Aquifer as its water source, it has deliberately moved to a diversified supply portfolio, and the Vista Ridge pipeline that is under development provides the guarantee of a substantial future water supply.
Other growing cities, however, may need to consider additional or alternative supply options as their population grows, even as per capita water use remains flat or decreases. Increasingly, cities are showing interest in incorporating novel approaches into their water management strategies, where the range of options include rainwater harvesting, graywater reuse, and stormwater reuse. There is the opportunity to treat water and reuse it for purposes where non-potable water is acceptable, which may include irrigation and some industrial uses. This can help to offset the demand for potable water, and in doing so can reduce the environmental impact of sourcing water and make the water supply more resilient to both drought and climate change effects.
Financing considerations are inevitably key in water management planning. Depending on the specifics of implementation, efficient water use and the adoption of reuse approaches can help reduce the need for costly centralized system development, which is generally positive for municipalities with many demands on their financial resources. It does, however, necessitate a reconsideration of the water utility's business model, which currently ties increased water consumption to increased utility revenue. Much as the electric utilities are moving to business models labeled as "Utility of the Future" that enable the utility to be fiscally healthy with efficient consumer behavior, water utilities must undergo a similar transformation.
In a blog post that will be published at CGMF.org next week, my colleague Margaret Cherne-Hendrick writes about the core pillars of the "Water Utility of the Future."
---
Dr. Jacqueline Ashmore is the Director of Research and Outreach Activities for Boston University's Institute for Sustainable Energy and a Research Associate Professor in the Department of Mechanical Engineering. She is a clean energy and sustainability expert with a decade of experience in technology, business, and policy spheres, with focus on integrated water management and approaches that support sustainable and affordable water supplies, including consideration of the water utility of the future. Previously, she was Engineering Program Manager at the Fraunhofer Center for Sustainable Energy Systems. Jacqueline holds a master's degree in mathematics from Oxford University and a Ph.D. in applied mathematics from Harvard. She can be contacted via Twitter @JacquieAshmore.
---
Editor's note: The views expressed by contributors to the Cynthia and George Mitchell Foundation's blogging initiative, "Advancing the state of Water, Texas with a One Water approach" are those of the author and do not necessarily represent the views of the foundation. The foundation works as an engine of change in both policy and practice, supporting high-impact projects at the nexus of environmental protection, social equity, and economic vibrancy. Follow the Mitchell Foundation on Facebook and Twitter, and sign up for regular updates from the foundation.